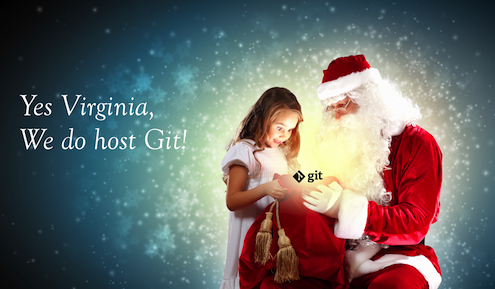 Despite our deep, abiding affection and care for each and every one of you, occasionally, a customer sees fit to leave. When they do that, we ask them why. Sometimes, they tell us.
We've gotten an answer more than once recently that was a bit concerning. Answers like:
"ProjectLocker was a nice repo, but I'm moving to git now."
"I moved to Git."
"My developers voted for git over SVN."
Although we think Subversion gets a bad rap in this age of The Next Big Thing, we are stated agnostics when it comes to Git. We use it on many of our internal projects and it works just fine. We'll continue to push our customers to choose the right tool for the job, but we'll say it plainly:
ProjectLocker has offered Git hosting since 2009, for both new and existing customers, over both HTTPS and SSH.

Looking to add Git to your account? Follow these simple steps:
1. Click the Projects link in the top menu of Portal.
2. Click the New Project button in the upper right to create a new project.
3. You'll see a screen that looks like this: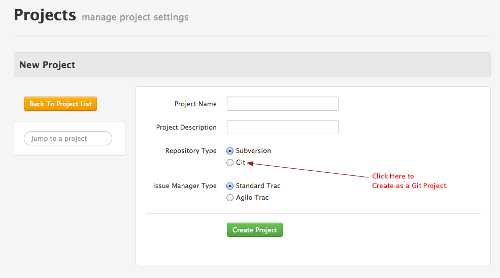 Just click the Git radio button, name your project, and proceed. Within seconds you'll have a Git repository to clone and push and name George, all of your very own.
We have some other pretty cool services too. Did you know we offer deployment to remote servers? What about exception reporting (login required)?
Next time you're looking for a feature you don't see, just ask. We may already have it, and if not, we may be able to get it for you.